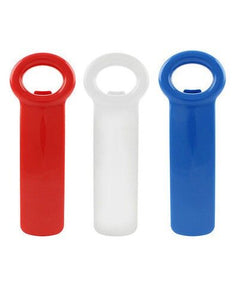 A few months ago, we renovated our kitchen and I found that there were some products that were my go to, while working in a makeshift kitchen space for three months! Now that the project has been completed, and I'm cooking ALL THE TIME (does anyone feel like a short order cook??), these tried and true favorites are still at the top of my list! JarKey I cannot open a jar these days. So, for those of you whose hands are starting to betray them (and you can't always ask someone for a hand), you cannot go wrong with this...
---
• Food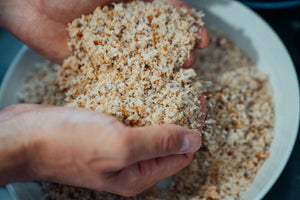 How on earth did I find a man who makes homemade chicken fingers on the reg…AKA the way to my heart?! I'd like to thank my future mother-in-law for teaching this man about the finer things in life. If you're a meat eater and a fan of chicken, this is an easy, budget-friendly recipe that's fun for the whole family. It's often served in Israel and Vienna, so just pretend you're journeying through a faraway land as you dine. You'll need a food processor to grind up the bread, and while I'd never recommend store-bought breadcrumbs, you'd essentially avoid the...
---
• Food • LatestNews • Lifestyle • Recipes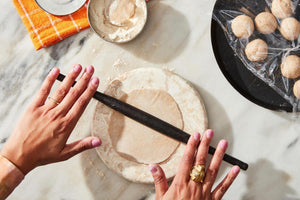 My grandmother cooked in an embroidered cotton caftan and rubber flip-flops, getting all of her prep out of the way in the morning, sometimes enlisting my help with tedious potato-peeling or kneading. Blasting Hindi movie soundtracks on the radio, she built the seasonal Gujarati dish undhiyu, a specialty of the city of Surat, with purple yams and plantains, flat hyacinth beans and teeny eggplants, all of it layered in a giant, lipped stainless-steel pot and left to cook slowly over the charcoal outside. This didn't happen in India, but in Kenya. I'm a part of the diaspora. Born in London...
---
• CheesePastryRecipe • CheeseStraw • Food • FoodBlogger • Recipe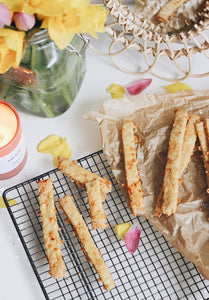 When I was a child, I use to spend hours in the kitchen with my Nan baking cakes, scones and bread, so being in the kitchen cooking up a storm has always been rather relaxing for me. We used to work from the same recipe book and I've been dreaming of these cheese straws for some time, so after a quick phone call and pulling out this magical book, I managed to get the recipe to share with you today. They're deliciously buttery, but still flakey in all the right ways and the hint of pepper makes them incredibly moorish! As the book is quite old everything was done...
---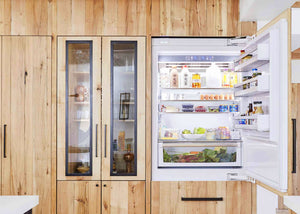 Time and time again I have felt the twinge of disappointment when reaching for the open bag of lettuce, that I swear I bought only two days ago, to find it in a gooey state. TMI? Sorry. This past year I decided enough is enough and made it my goal to research how to store produce the right way. Thanks to our good friend the internet, I now know some really great tips and tricks to keep produce alive and well 'til it goes down my mouth hole. Now, most of you probably know your stuff and could teach me...