• Appliances • Kitchen • Products • SmartHome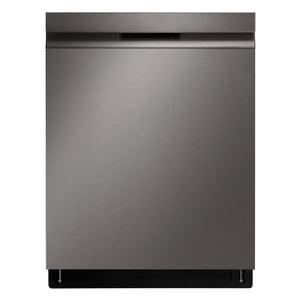 LG QuadWash Dishwasher – model LDP6810BD (image credit: LG) LG Electronics announced their updated line of Wi-Fi-enabled, smart LG QuadWash™ dishwashers featuring Dynamic Dry™ technology to help eliminate water spots and the need to dry by hand. Additionally, LG models with TrueSteam® are the only in the industry to deliver two separate blasts of real steam from powerful steam jets for drying that eliminates water spots by up to 60 percent. All 2020 models are certified by the National Sanitization Foundation to reduce bacteria on dishes by 99.99 percent and reach a final rinse temperature greater than 150°F when operated...
---
• FrontLoadWasher • Maytag • Products • SmartLaundry • SmartWasher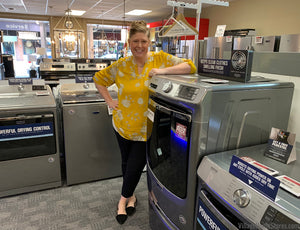 We both mentioned how we love our large capacity Maytag washers during any flu season because we have the added piece-of-mind of the sanitize cycle. That conversation inspires us to come up with a list of the top 5 appliances we have on the floor right now that include a sanitize feature. So without further delay, we give you… Rachele's Top 5 Appliances on The Village Floor Right Now With a Sanitize Feature: 1 + 2: The 8630 Series Maytag Washer and Dryer Appliance Expert Rachele showcases her top pick for appliances including a sanitize feature in the Village Home...