• 2 • Outfits • Spring • Uncategorized • WorkingFromHome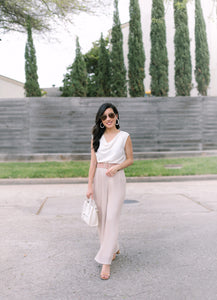 Express pleated pants (2 colors) xxs petite, M.M.LaFleur top xs (also styled here) c/o, similar belt, Ann Taylor sandals 5.5 (current version), Baublebar earrings, Celine nano bag Reading about how several of you are trying to balance difficult job decisions & childcare situations really puts things into perspective. I was initially worried about trying to WFH while caring for an active toddler, but am just thankful I have the ability to do so. I'm also especially appreciative of those working extra hard and putting themselves at risk while the rest of us hunker down at home! On the topic of...
---
• BabyGear • Fall • Outfits • TravelWithBaby • Uncategorized
3: Hotels & Accommodations Sam Edelman rubber boots 5, fleece lined tights S, BP tee xxs, Banana Republic skirt (similar) Nuna pipa carseat (my review), Copper pearl 5-in-1 cover, Yoyo stroller (my review) This is part 3 of a guest post by Nick. You can read part 1 and part 2, which talk about planning, the airport experience, and flying. Staying at a Hotel With a Baby Ok, it took a while to get this last post in the series up, which seems appropriate since flying with a baby can feel like an eternal, drawn-out process. Here are some tips...
---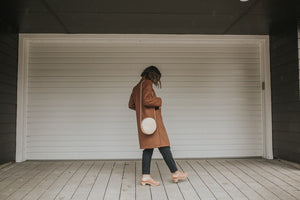 This post is not sponsored, but the items are gifted and, if you make a purchase with my discount code, I will make a commission. As always, these are my open and honest opinions, and I'm honored to share this brand with you. At the risk of sounding repetitive, fall came fast to the PNW this year. It's been raining almost non-stop this month (sad face) and I keep reaching for long sleeves and warm coats to stay cozy. Thankfully there are beautiful cold weather styles dropping like crazy. Today I'm sharing my favorites from Only Child's Fall/Winter collection: –...