• ChocolateBakedDonuts • Desserts • dishnthekitchen • Donuts • EasterDonuts • Holidays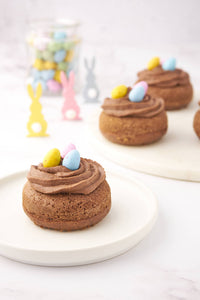 A Nutella based recipe that makes a light textured donut, great for dunking in milk or coffee. You will love these easy baked donuts with a simple chocolate glaze or rich Chocolate Nutella Frosting. They make a perfect sweet bite after a large Easter dinner of Slow Roasted Boneless Leg of Lamb. Easter Nest Chocolate Baked Donuts How can anything so darn simple be so incredibly delicious?! Baked donuts are so easy to make; just measure, mix, fill, and bake your way to your new favourite treat. These delicately crumbed, slightly chewy donuts contain Nutella which gives them a remarkable...
---
• Cake • ContributorRecipes • Desserts • Kid • Valentine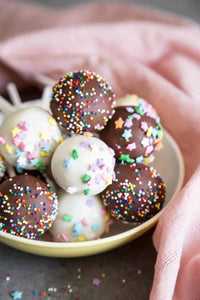 There's a cake for every occasion! If you prefer cakes that fit in the palm of your hands, try these Vanilla Cupcakes. If you want cake for breakfast, make this Banana Coffee Cake. Or if you need a fancy two-layer cake that's actually really easy to make, you need this Red Velvet Cake Recipe. Vanilla Cake Pops And then if you want just a bite or two of cake, you want these delicious vanilla cake pops. I am a sucker for anything mini and cute, and these cake pops certainly made the list. They are made with a simple vanilla...
---
• 829 • Cake • Desserts • Gluten • LayerCake • Lemon • whattheforkfoodblog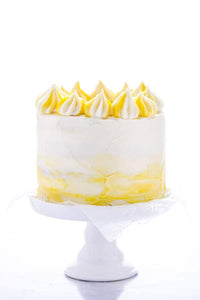 It's filled with lemon curd and frosted with a simple cream cheese frosting. This post contains affiliate links for products and ingredients I use and love. You can read my full disclosure here. Thank you for supporting What The Fork Food Blog so I can continue to provide you with free gluten free recipes ♥ This gluten free lemon cake recipe was a popular request in the Gluten Free Baking Club and I can't wait for you to try it! It's bursting with fresh lemon flavor thanks to four sources of lemon. Yes, FOUR! The cake itself is an easy lemon...
---
• Cupcakes • Desserts • MapleFrosting • Recipes • SpiceCupcakes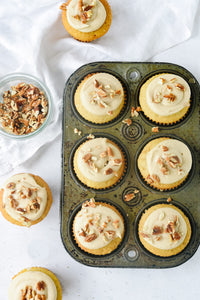 \ I am definitely on a maple quick lately. I've been adding maple flavoring into everything I can get my hands on!  This week it was these spiced cupcakes which are spiced with cinnamon and nutmeg. The addition of maple buttercream on top with a sprinkle of pecans just screams Fall! How to Make Spice Cupcakes I like to use a cupcake liner with my cupcakes.  You can just spray the muffin tin with a baking spray but I like the look of a cupcake liner and it helps keep them from drying out after you remove them from the...