• Bread • Classic • Easy • QuickBread • Recipes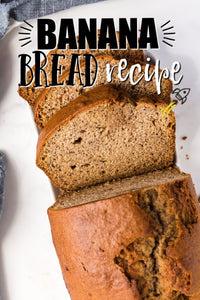 This quick and easy banana bread recipe is straight from my grandmas's recipe box. It uses only ingredients that you're likely to have in the store cupboard already. Baking a banana loaf is the ideal way to use up any unloved brown bananas. Once you've mastered banana bread, you'll never throw an overripe banana away again. Feeling fancy? There are lots of variations on this simple version of banana bread, including pumpkin banana bread and banana bread pudding. MORE BANANA RECIPES Banana Split Cake | Banana Pudding Pie INGREDIENTS TO MAKE BANANA BREAD You will need: 2 cups flour 1...
---
• Bread • SideDishes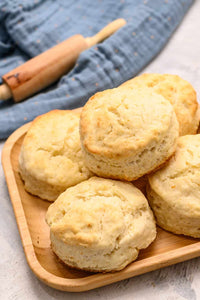 These biscuits won't last long at your dinner table! If you are loving biscuits try this homemade biscuits and gravy recipe with these 7 UP biscuits recipe. These buttermilk biscuits are also another great biscuit recipe that are simple to make. 7-UP Biscuits These will be the best biscuits you will ever make. I wanted to try this recipe because it sounded weird. 7-UP in biscuits? But they are so good! They are soft and buttery and they didn't even make it to the table before they were gone! What are 7-Up biscuits? These are the type of biscuits that seem...
---
• AppleFritterBread • Baking • Bread • Breakfast • wprecipemaker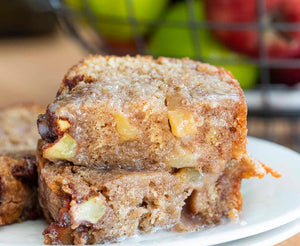 This Apple Fritter Bread is inspired by my Apple Fritters. I wanted the same amazing flavors but to be able to bake it instead of frying. The entire family agrees it's a winning quick bread! Apple Fritter Bread This bread has all the goodness of Apple Fritters but is a "quick bread" which means you can bake it instead of frying. Cut apples are surrounded with cinnamon and brown sugar to almost caramelize in the oven and create a soft texture that will melt in your mouth! What is in Apple Fritter Bread? The ingredients are pretty basic and chances...
---
• Beer • Bread • Pretzels • Snack • Yeast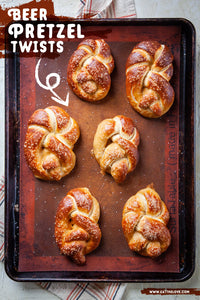 Perfect for parties, game night or just a snack! Jump To Recipe I'm not much of a drinker, though somehow I always have beer in my refrigerator. I do occasionally crack open a bottle to drink, but more often the beer is an ingredient in whatever I'm making. For example, I use it in my beer cheese dip which is probably the best thing ever to accompany my homemade soft pretzels or to smear on my pretzel buns for a third cheese on my double cheeseburger. But then I realized why not just add the beer into my soft pretzel...