• FoodPreservation • HowToKnow • Pork • Spoiled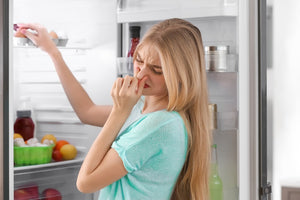 Well, there's something worse than serving or consuming undercooked chicken: serving or consuming spoiled pork. When pork gets rancid, due to warm temperatures, bacteria, fungus, or packaging, you can get very sick if you eat it. Here are some key ways to determine if the pork you're considering cooking is spoiled: Smell Plain old smelling it is the best way to figure out if the pork is rotten. Fresh pork has very little smell. As meat spoils, it undergoes structural and chemical changes that alter the scent of the meat. If it smells like ammonia, fish, gas, or sulfur, the...
---
• American • Gameday • kitchenswagger • MainCourse • Pork • Recipes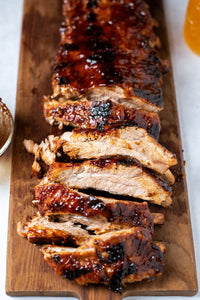 I'm raising my hand. I've always loved ribs slathered in BBQ sauce. There is nothing like tender juicy meat and sticky sauce. Yes, it gets all over your hands and face but it's worth every bite. Well, lucky for you and me, cooking a full rack of pork ribs in the oven has never been easier. Picture sticky ribs, covered in a sweet and smokey dry rub and topped with your favorite BBQ sauce (Sweet Baby Ray's anyone?). Removing the Silverskin Before we do any seasoning, you'll want to check to see if the ribs still have the silverskin intact...