• Finds • Home • HomeAndGarden • LIFE • Parents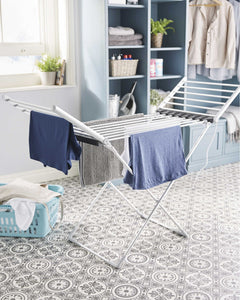 It's one of the worst parts of living in a flat – having limited space to dry your washing, meaning your living room looks like a makeshift launderette for the entire winter. So imagine my delight when, on a regular Saturday trip to Aldi, I spotted a heated clothes horse on sale for just £28.99. The clothes horse plugs into the wall to heat 20 separate bars, designed to speed up the drying process indoors and eliminate trips to and from your outdoor washing line (if you're lucky enough to have one). The product has been the talk of the...
---
• Clothes • Expenses • Life • MoneyTips • SavingTips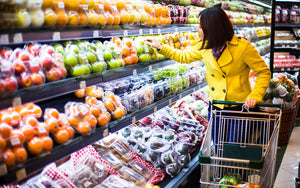 Saving money, and monitoring budgets, can be hard work, particularly when you've got a family to provide for. Is it really possible for families to be frugal without losing their minds? Absolutely! We love frugal tips at SAHM. In fact it's the very core of our attitude when it comes to families and spending. Being frugal doesn't always need to be about missing out, sometimes, it's about making smart choices now, for rewards later. Here are some of our favourite frugal tips. Let us know yours as well! Food 1. Shop Seasonally and Locally Hit the farmers market and get an...