• 1 • 3 • 4 • AnimalCrossing • Design • Parenting • Switch • VideoGames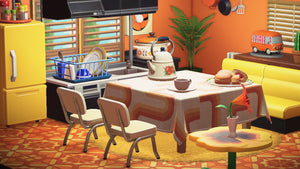 s Retro Kitchen Design WHY I STARTED PLAYING ANIMAL CROSSING When the quarantine was put in place early last year, I had slowed down my life quite a bit. I had my younger son home doing virtual school and my work seemed to screech to a halt. I needed an outlet while stuck in the house, so I did something I hadn't done in years… Started playing video games. Well, I should say game, because it was only one. Animal Crossing: New Horizons for the Nintendo Switch was being mentioned A LOT and not from the children in my life...
---
• Design • Paint • Scouting • Shopping • Stories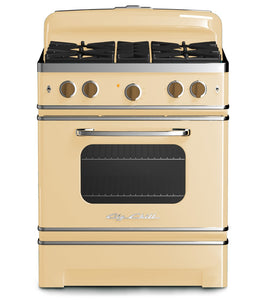 As editors, we're always on the lookout for products that will make our lives easier and more beautiful. So nothing makes us happier than seeing that you share in our excitement over rainbow-hued stove knobs or terrazzo contact paper, too.  In February alone, you showed us exactly what you loved the most: a celebrity-fave slow cooker, classic paint colors, and chic lighting fixtures, to name a few. Here's the full list of the top-10 items Domino readers shopped for through our site this past month.  Fire Starters Retro Gas Knob in Green Brown, Big Chill ($25) When we wrote about...
---
• Design • SmallSpaces • Stories • TopStory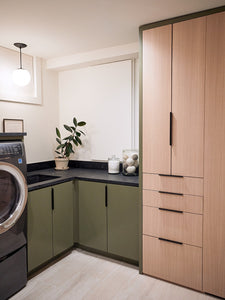 Photography by Canary Grey; Appliances: Electrolux; Cabinetry Paint: Sherwin-Williams SW 7740 Messenger Bag; Wall Paint: Sherwin-Williams SW7636 Origami White; Light fixture: Cedar and Moss; Hardware: Schwinn; Counter Material: Marine Black Slate; Sink: Elkay It's not often you hear someone say their laundry room is one of their favorite spots in their house. But Alexandra Bennett isn't just any average person stuffing their washing machine with load after load; as the co-founder and CEO of the contemporary textile brand Louise Gray, she's particularly passionate about fabric care.  So Bennett recently enlisted designer Victoria Sass of Prospect Refuge Studio to renovate her historic...
---
• Design • Dom1 • SmallRooms • SmallSpaces • WasherAndDryer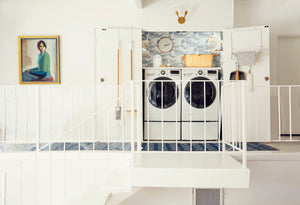 photography by tessa neustadt for emily henderson design The word room implies space, the ability to move about freely, the chance to spread out a little. Closet, on the other hand, signifies a lack thereof (especially if it's not preceded by adjectives like dream or walk-in). This difference really becomes apparent when the only place to wash, hang-dry, and fold your laundry is a pint-size cupboard that could easily be mistaken for a pantry.  Renters and small-space dwellers know the drill: If you have an in-home washer and dryer, odds are the bulky machines are hiding behind an accordion door...
---
• butikkelapagading • design • styleblogger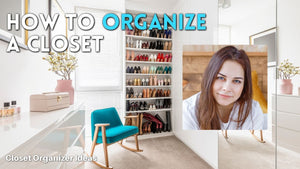 https://amzn.to/2DxpTlH #styleblogger #design #butikkelapagading See these storage room organization concepts to clean your ...