• Health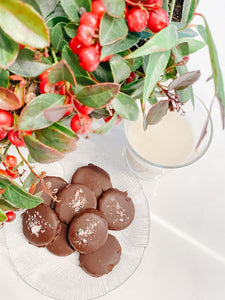 s It's the holidays and I got my baking on. Of course, as I'm focusing heavily on my health goals, this year's baking had to be PCOS friendly. Thankfully I found the perfect recipe from Greenhouse Juice! Chocolate Mint Cookies Cookie Ingredients: 1 cup almond flour 2 ½ tbsp cacao powder 2 tbsp melted coconut oil 1 ½-2 tbsp maple syrup ½ tsp peppermint extract Pinch of salt Topping Ingredients: Melted dark chocolate (we used plant-based chocolate chips) ½-1 tsp coconut oil (if the melted chocolate mixture is too thick) ¼ tsp peppermint extract Crushed candy canes (optional) Steps: Mix...
---
• Fitness • FitnessEquipment • Health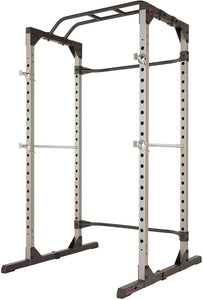 If you're a serial lifter, this quarantine might be posing some challenges in terms of lifting heavy and staying in shape. If you're a serious gym rat you know that even a week off can set you back substantially when it comes to progress, let alone a few months inside. If you've got the space, money and dedication you might already be considering setting up a home power rack. In this article we're going to walk you through the process of setting up a safe power rack in your home gym that will keep you in shape without destroying your...