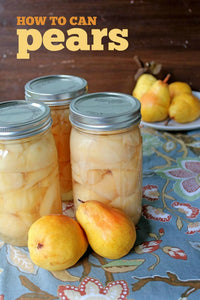 How to Can Pears I don't normally wear an apron when I'm cooking, but sometimes I'll remember to tie one on while I'm canning. So around this time last year, I was wearing an apron to can when my then 3-year old son walked in the kitchen and immediately spotted the problem, "Mama! Your cape is on backwards!" I love that kid. I think about that pretty much every time I put food into jars now. There's something about home food preservation, whether it's drying or freezing or canning, that makes me feel like I'm tapping into a long line...
---
• Canning • EdibleGardening • GardenClubFeatures • Preserving • Recipe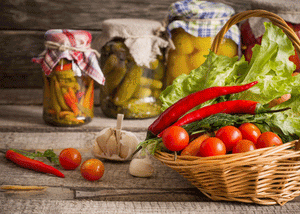 Learn how you can save the abundance from your summer vegetable garden when you can, freeze and pickle vegetables. When the harvest starts rolling in, be prepared with techniques to save the abundance from your garden. There's no great mystery to canning. It's simply the process of applying heat to food in a closed space such as a jar. Air is removed from the jar, creating a seal and stopping the natural spoilage process. Follow the proper procedures, and your jars of food will be shelf-stable for up to a year.  Learn about Canning and More Techniques for Preserving Begin...