• Clothes • Expenses • Life • MoneyTips • SavingTips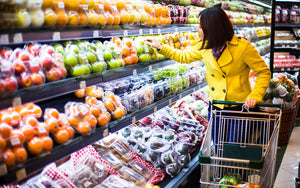 Saving money, and monitoring budgets, can be hard work, particularly when you've got a family to provide for. Is it really possible for families to be frugal without losing their minds? Absolutely! We love frugal tips at SAHM. In fact it's the very core of our attitude when it comes to families and spending. Being frugal doesn't always need to be about missing out, sometimes, it's about making smart choices now, for rewards later. Here are some of our favourite frugal tips. Let us know yours as well! Food 1. Shop Seasonally and Locally Hit the farmers market and get an...
---
https://amzn.to/2CJFv49 #clothes #bedroom #deluxe See these storage room organization suggestions to tidy up your ...