Lets get real, I dont know anyone who says their favorite thing to do it laundry. Making your laundry room into an amazing space may change how your feel about that tedious chore. It might just lift your mood to enjoy a beautiful space. Here are some amazing ideas on how to decorate your laundry room & ideas for those who are planning their next laundry room
Encinitas Laundry Room
Add a Farm Sink
Custom Open Shelving
Farmhouse Laundry Drying Rack
Here are some of our favoritelaundry roomstorage ideas.
Wall Storage forLaundrySupplies.

Hang a Drying Rack From the Ceiling.

Add Shelving to Unused Corners.

Put Supplies in Baskets + Storage Containers.

Use Curtains to Separate Your Space.

Create a Folding Station.

Storage for pet food and supplies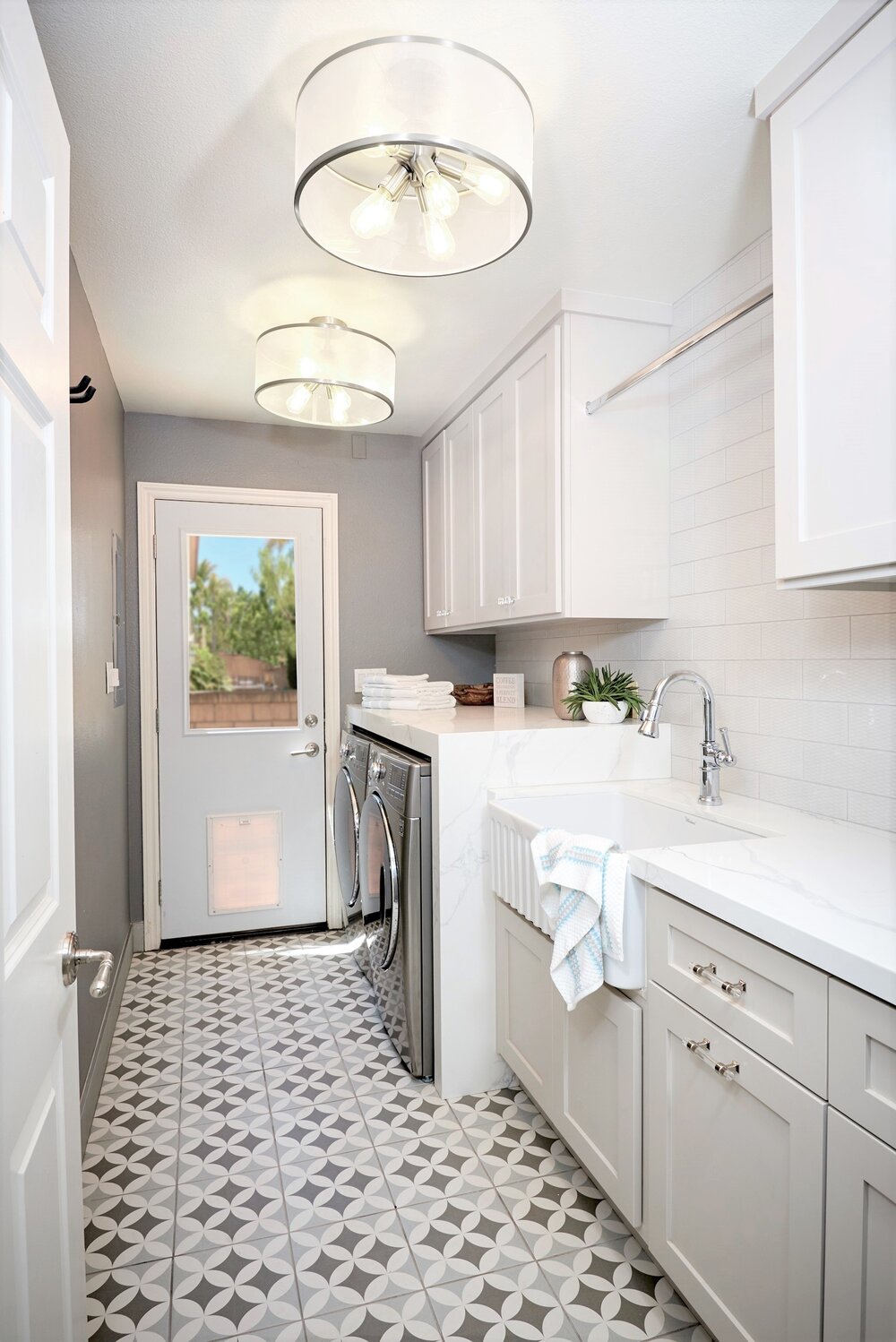 A Del Mar Laundry Room that has storage for pet food and more!
Elegant Laundry Room designed for a Pacific Northwest Client
Lets See More Gorgeous and Functional Laundry Rooms that make the most of a small spaces designed by other designers across the country.
Rustic Modern by Amy from Design Storms
Green gray laundry room is lit by a brass and glass lantern hung in front of green gray shaker cabinets by MAWR Architecture