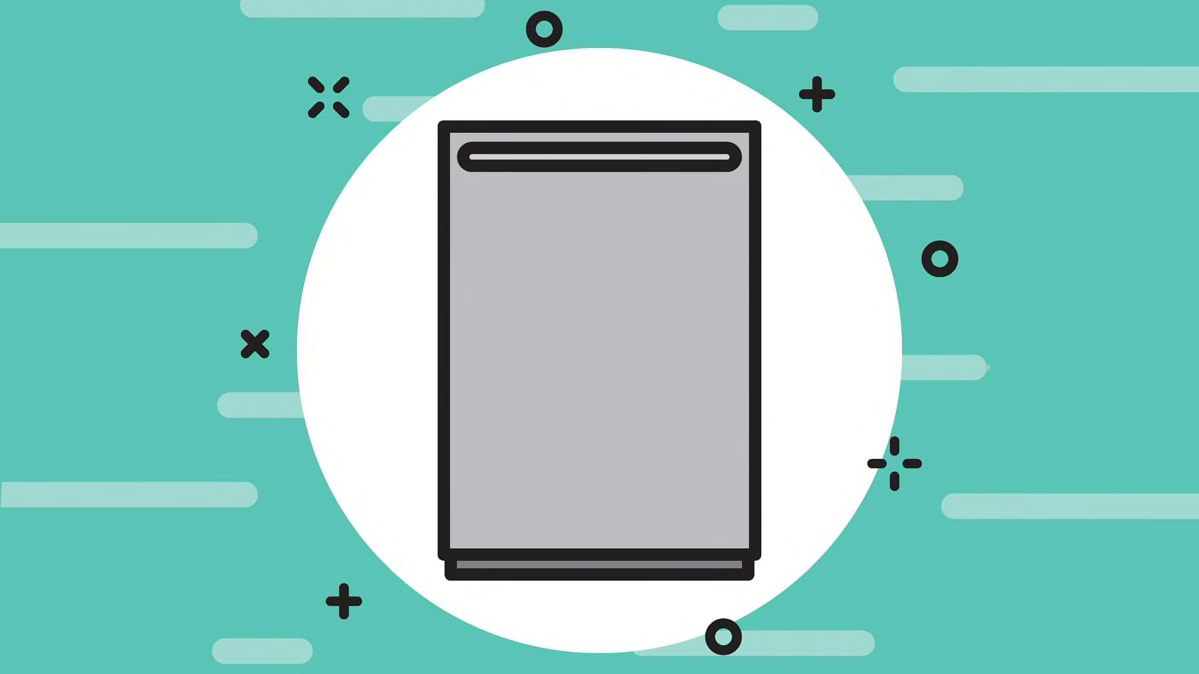 Consumer Reports has no financial relationship with advertisers on this site.
As the tiny-home trend grows and more Americans opt to downsize their living spaces, the demand for small appliances is on the rise, according to several appliance manufacturers CR spoke to.
In the case ofdishwashers, some manufacturers are expanding their lines of compact 18-inch models.
Bosch, for instance, has tripled the number of 18-inch dishwasher models they sell in the U.S. to six from two in 2015.(For comparison, Bosch sells 83 standard 24-inch-wide dishwashers.)
If youre thinking about buying a smaller dishwasher, just what, if anything, would you be giving up?
Here are some important factors to consider, including cost, selection, usability, and how these dishwashers perform in our tests.
Consumer Reports members can get the details on the 18-inch models thatCR recommends. For more information on dishwashers, see ourdishwasher buying guide.
Space Savers, Not Money Savers
Because 18-inch models are a little smaller, consumers may expect to pay a little less, says Dirk Sappok, director of product development at Miele. But feature-wise, theyre in line with full-size dishwashers, so theyre actually priced similarly. You don't buy an 18-inch dishwasher to save money or efficiency. You buy it to save space.
Sappok explains that the technology for both dishwasher sizes is almost identical, and 18-inch dishwashers use the same amount of water and energy as full-sized dishwashers, too. Theyre also installed underneath the countertop and operate the same way as full-sized models.
The biggest difference between the machines is the width. Those 6 inches reduce the capacity of 18-inch dishwashers to eight or nine place settings vs. 10 to 12 place settings for standard models.
Prices for the 18-inch dishwashers we test range from $670 to $1,500, which is on a par with the 24-inch models in the same brand series.
Features and Selection
Although theres a rising demand for small dishwashers, you still wont find nearly as many models to choose from as full-sized dishwashersmanufacturers often only have one or two models available.
Like 24-inch dishwashers, 18-inch models come in multiple styles: with control panels on the front or hidden on top, towel bar handles or pocket handles, and finishes in stainless steel, black, and white.
Some 18-inch models have water softeners, third racks, and cycle settings for china and crystal, short washes, or rinse and hold, but we arent seeing many super-premium featureslike targeted jets, lit interiors, auto-open drying, and WiFiconnections.
If youre looking for Mieles knock-to-open feature or Boschs patented CrystalDry technology, it may be awhile before they trickle down to the 18-inch models.
One other thing to consider: availability. Some retailers have showroom models that you can check out, but 18-inch dishwashers are not typically kept in stock. So you may have to order online or via telephone, like we did when we bought models to test.
It took one to two weeks for these dishwashers to arrive, and we had to send back three out of the five models because they were damaged. One model, we had to return twice. We haven't had any of these issues with the 24-inch models we buy to test.
Were not sure whether this was all a coincidence, but our shopper suspects that because theyre small and light, these smaller dishwashers get tossed around more. Also, because the demand is relatively low, they may get moved around the warehouse often and get jostled.
Test Results
The features and functionalities of 18-inch models nearly match whats available among standard 24-inch dishwashers. So we test them in the same way, just with fewer dishes.
We spend the usual 28 hours evaluating each model. Our testers load each machine with dishes with baked-on food and use a photo-imaging machine to scan washed items to determine how clean they are. To gauge drying performance, we use plastic sippy cups, because plastic can be difficult to get bone dry. A panel of judges sits through the entire dishwashing cycle to assess noise levels.
The results in our noise and efficiency tests are very similar among all the 18-inch dishwashers and comparable with the 24-inch models we test, says Larry Ciufo, CRs lead engineer for dishwasher tests. But the results for washing and drying varied wildly.
When the dishwashers were loaded to the exact specifications in the manuals, they all cleaned well (these results are what we scored each model on and what's represented in our dishwasher ratings).
But we took things one step further and placed dishes in different configurationsbecause, honestly, who loads their dishwashers exactly right every time? In these instances, dishes near the front and back of the machine werent fully cleaned.
This is due to the narrower shape of 18-inch dishwashers," says Ciufo. The spray arms spin in a circle, which covers the area of a square effectively but may not adequately reach the extreme front and way back of a rectangular space.
Loading your dishes according to the manufacturers instructions is more important with 18-inch models than with 24-inch ones. In fact, the way the rack tines and cutlery trays are configured in these machines aims to discourage you from placing large dishes in the front and back.
In terms of drying, most of the 18-inch dishwashers did a poorer job at drying than their 24-inch counterparts. Still, some models perform well enoughfor drying and cleaningthat Ciufo is considering buying one for his own small kitchen.
I expected smaller dishwashers as a whole to underperform their larger counterparts, like how a compact car doesnt perform as well as a full-sized sedan, says Ciufo. "But that was not the case. Plus, look at how cute they are!
The CR Recommended models below perform well in our tests and are built by brands that rate high for predicted reliability based on our annual CR member survey.
The CR Recommended models below perform well in our tests and are built by brands that rate high for predicted reliability based on our annual CR member survey.
Consumer Reports is an independent, nonprofit organization that works side by side with consumers to create a fairer, safer, and healthier world. CR does not endorse products or services, and does not accept advertising. Copyright 2019, Consumer Reports, Inc.