Midpriced models from Bosch, Whirlpool, and other brands, with great ratings—and features By Liam McCabe
Some dishwashers cost as little as $300, while others top $2,000. But based on our extensive lab tests of more than 60 models, and survey data we've collected about more than 144,000 individual dishwashers out in the real world, we think the sweet spot is between $500 and $1,000.
These midrange machines almost always outperform dishwashers that cost less than $500, and also include useful extra features like adjustable racks and quieter cycles. While high-end dishwashers can be a true pleasure to own, plenty of moderately priced models earn our top ratings for cleaning performance as well as predicted reliability, which are two factors we weigh heavily in our ratings overall.
Within the $500 to $1,000 range, the models that cost more usually have larger feature sets. But even the models in the lower midrange include at least a couple of useful extras. Here are some examples of the most impactful features.
Quieter performance: If you hang out (or sleep) near your kitchen, it can be worth upgrading to a dishwasher that runs quietly. Plenty of models in the $500 to $1,000 price range earn our top rating for noise. A model with this Excellent rating "is very difficult to hear," according to Larry Ciufo, CR's head of dishwasher testing. "You can stand next to it and not hear a thing."
Better drying: Most dishwashers have no trouble with ceramic or metal items. But the top performers can almost completely dry plastic, even when their door isn't opened promptly to let steam escape at the end of a cycle. (The bottoms of your mugs will still probably look like tiny swimming pools, though.)
A stainless steel tub: The metal walls actually contribute to the quieter performance and better drying that we just described. They're also much better than plastic tubs at resisting the chalky, unsightly limescale stains that sometimes build up over time if you have a hard (mineral-rich) water supply.
More rack space and adjustments: A bunch of dishwashers in this price range come with a third rack. This low-profile trays sits at the very top of the tub and can hold utensils and other small or relatively flat items, freeing up extra space for the bigger dishes on the bottom and middle racks. Height-adjustable upper (or middle) racks are also pretty ordinary at this price, as are multiple sets of folding tines.
Powerful fast-wash cycles: Even cheap dishwashers usually have a quick cycle for lightly soiled dishes. But some midrange models have cycles that can thoroughly wash (and sort of dry) a load in an hour or less, as long as there's not too much dried-on gunk. (They're less efficient than the standard Normal, Auto, or Sensor settings.)
A higher-end look: A stainless steel finish is the norm in this price range. CR's senior market analyst for dishwashers Nish Suvarnakar says that you can also find black stainless and "panel ready" (customizable-front) models in this price range. "Dishwashers with bar handles, rather than pocket handles, are becoming more common at this price, too," Suvarnakar says. That design is usually paired with integrated control panels, also known as hidden or top-mount controls. "It's a cleaner look."
Note that like most types of major appliances, retailers are having a hard time keeping dishwashers in stock, and the shortages are likely to persist this year. "Given the uncertainty of the consumer goods market due to persistent supply-chain issues, labor and parts shortages, we recommend being more flexible with nonessential features," Suvarnakar says.
Lab-Tested for Your Home
We spend 28 hours evaluating each dishwasher in our lab. Our testers load each machine with 10 place settings of white ceramic dishes with baked-on food and run the normal cycle or its equivalent. Afterward, they use a photo-imaging machine to determine precisely how clean each dish is. We also test a dishwasher's drying capabilities, judge noise levels, record cycle time, and calculate water and energy use.
We incorporate feedback from more than 100,000 Consumer Reports members who have shared their experiences with us in our annual surveys. They've given us data about more than 144,500 individual dishwashers, all in use in real homes, which we use to predict the most reliable dishwasher brands, as well as the brands that tend to make their owners the happiest.
CR members can read on to see a selection of five great dishwashers we've tested, all falling within the $500 to $1,000 price range. Some are among the absolute top-rated models in our rankings, while others have solid ratings but above-average looks and feature sets for their price. For even more choices, members can also read our full dishwasher ratings and recommendations. And consult our dishwasher buying guide as you shop.
5 Great Midpriced Dishwashers
Bosch Ascenta SHX3AR75UC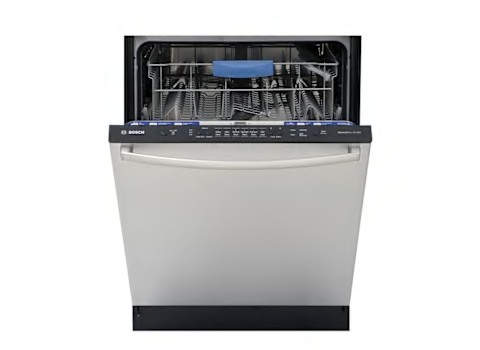 CR's take: The Bosch Ascenta is our highest-rated dishwasher overall, with top-notch performance and the highest-possible scores for predicted reliability and owner satisfaction. It's proof positive that you don't need to shell out big bucks for a fantastic dishwasher. That said, the feature set is basic, with just two racks, and a partially plastic tub.
Bosch 300 DLX Series SHS863WD5N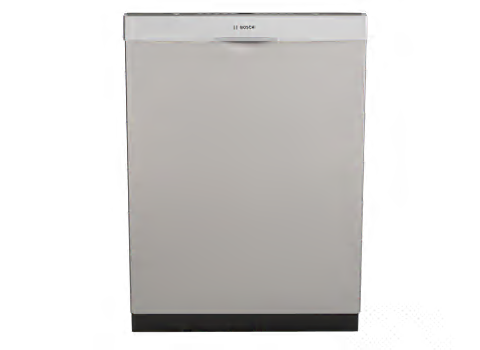 CR's take: The midpriced Bosch 300 Series performs about as well as the Bosch Ascenta, and should be just as reliable and well-loved by owners. It's basically the same dishwasher as the Ascenta, plus a handful of extra features that many people will be happy to have, including quieter performance, a third rack, and a 1-hour wash-and-dry cycle.
Ikea Essentiell (80.655.85)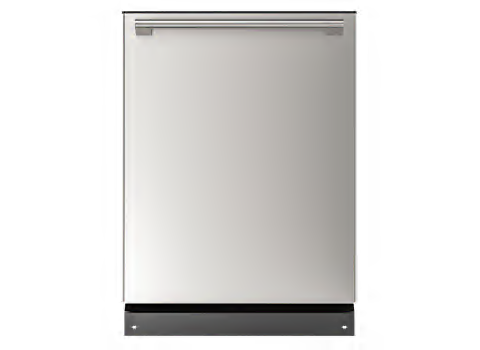 CR's take: The Ikea Essentiell earns strong ratings in our tests, besting other similarly low-priced dishwashers. It's also covered by a 5-year warranty, which is the best in the industry. Otherwise, it's a super-basic appliance, with a plastic tub and just two racks, and is available only through Ikea. It's also manufactured by Frigidaire, and Frigidaire dishwashers earn a Poor rating for owner satisfaction in our survey.
Insignia NS-DWR3SS1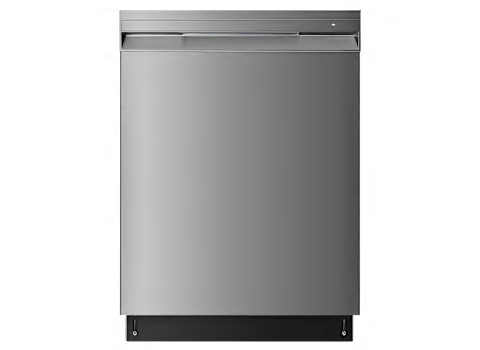 CR's take: This dishwasher from Best Buy's house brand earns solid scores on our performance tests. But it's noteworthy for its surprisingly robust feature set for the price. It includes integrated (hidden) controls, a stainless tub, and a third rack. The big unknown is whether it's reliable: Because Insignia is relatively new to dishwashers, we don't have enough data from our reader survey to accurately predict how sturdy its dishwashers might be.
Whirlpool WDTA50SAKZ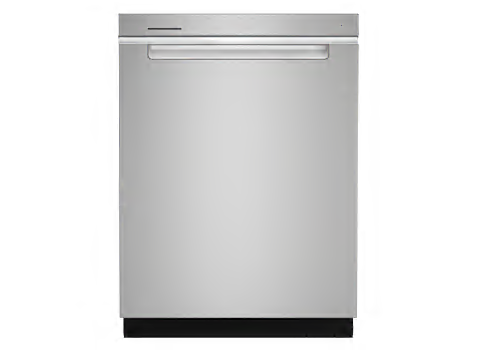 CR's take: This Whirlpool is a strong performer with a third rack and an upscale look for the price, including integrated controls. Whirlpool also earns a Very Good rating for predicted reliability, based on data from our reader survey. It's similar to lower-end models from the KitchenAid brand, which is also owned by Whirlpool.
Dishwasher Testing at CR
Tired of chiseling old food from your dirty dishes? CR's experts combine art and science in search of the best dishwashers.
Consumer Reports is an independent, nonprofit organization that works side by side with consumers to create a fairer, safer, and healthier world. CR does not endorse products or services, and does not accept advertising. Copyright © 2022, Consumer Reports, Inc.