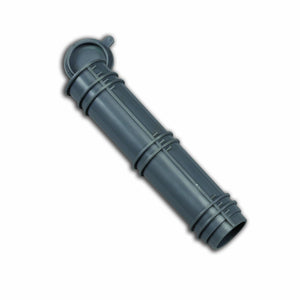 Household Essentials 17120-1 Rotary Outdoor Umbrella Drying Rack | Aluminum Arms and Steel Post | 12-Lines with 165 ft. Clothesline
Regular price
$62.99
Sale price
$88.82
Brand: Household Essentials
Features:
OUTDOOR UMBRELLA DRYER with 12 vinyl lines for hanging and air drying laundry outside
165 FEET OF TOTAL DRYING SPACE that can be accessed easily thanks to rotating top
SINGLE ACTION open and close, helps save space when not in use; ready for installation
NO-RUST GALVANIZED ALUMINUM ARMS and steel post work together to create a strong stable drying rack
MEASUREMENTS: 72 in. H x 73 in. W x 72 in. D
Publisher: Household Essentials
Release Date: 25-04-2008
Details: Enjoy the freshness of drying your clothes in sunshine and breezes, take in the day, and save a little in your pocketbook with the help of Household Essentials™ Umbrella Dryer. The angled lines increase airflow, improving circulation throughout your hanging garments. Its 12 lines (165' of drying space!) let you air multiple loads at once, giving all your clothes that sun-kissed scent. Household Essentials™ Umbrella Dryer, with its lightweight aluminum design, rotates in its base for easy access. With its fold down structure and ground sleeve, it is easily removed and stored during inclement weather, protecting your dryer and keeping your lines clean. So take a step back in time and hang your laundry like Grandma—reap the benefits in spirit and lower utility bills with Household Essentials™ Umbrella Dryer.
UPC: 21961160008
EAN: 780667740739
Package Dimensions: 57.0 x 5.7 x 4.7 inches